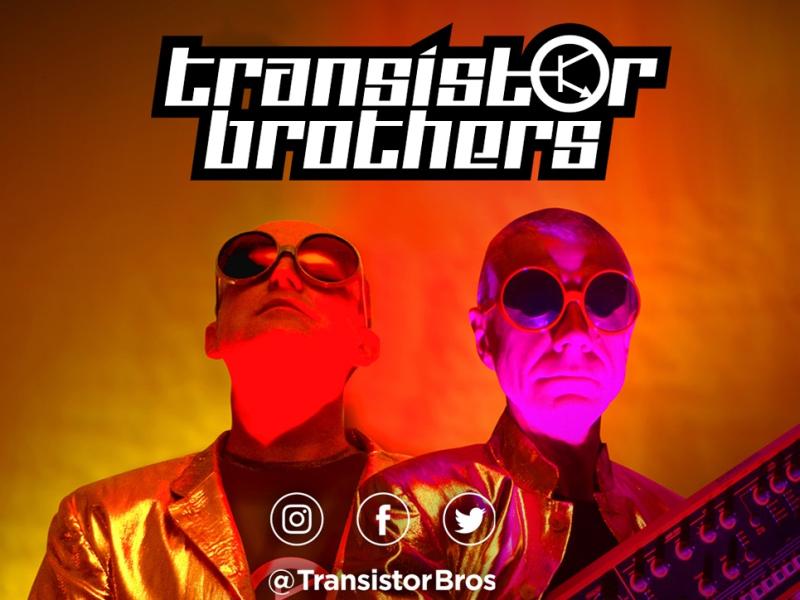 Your Unique GiG TV ID : 237
London, South East, United Kingdom
Categories:
Contact person
TRANSISTOR BROTHERS
Geoff and Paul met at secondary school and quickly cemented their passion for electronic music. Recording with basic, and often home-made equipment, they recorded a catalogue of original electronic tracks.
Since then there has been a record deal, four kids, the Acid House generation, careers, a brief encounter with the outer limits of the top 40, and loads more music that no one ever heard.
Fast forward 20 years and they reunited to form Transistor Brothers.
Now, using state-of-the-art tech, Transistor brothers have taken their special blend of electronic synth-pop-disco from their home studios and out onto the dance floors of London and the South East. From pubs and clubs, to being regulars at 'The Best Little Festival' - The Leytonstone Festival.
As well as performing their own beautifully melodic songs, Transistor Brothers perform re-imagined cover versions including classics from ABBA, Human League, Soft Cell Depeche Mode and Blondie to more off-the-wall versions of songs from Glen Campbell, Neil Diamond, Madness, Radiohead and more...
They are currently hard at work writing and producing tracks for an album release and re-scheduling gigs that were cancelled during the pandemic.
Number of people in your Act / Company: 2
Selected Performer Options
The GiG TV Show broadcast on YouTube
Radio exposure
Festivals
Event/Gig bookings
Performers - Music Genres
Country
Disco
Electronic
Indie
New Wave
Pop
Music Links
Music Video Links (YouTube or Vimeo):
Music Video Links (YouTube or Vimeo):